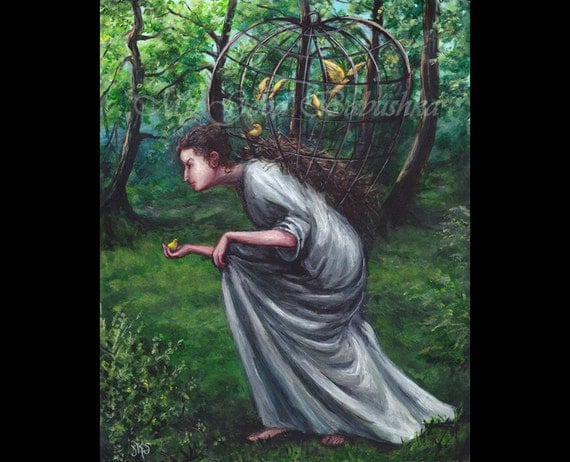 I Catch the Birds, I am the Crafty Thing. Original painting. 8″ x 10″ acrylic on acid-free paper.
Inspired by a line from the 1864 poem Caliban upon Setebos by Robert Browning.
by Julie Kwiatkowski Schuler
Painting does not contain the black bars or the "My Good Babushka" watermark. Those were included here for security and formatting purposes.