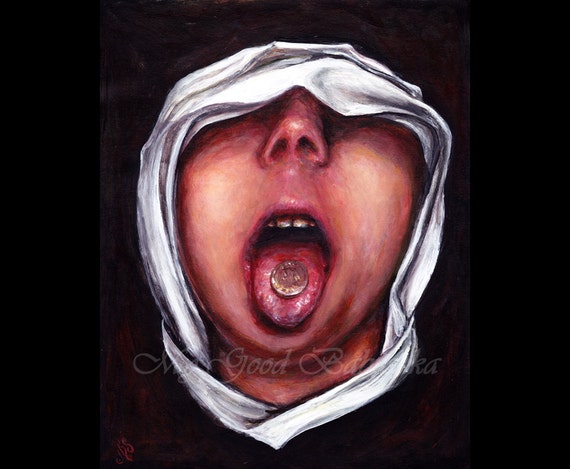 Inspired by the surreal, crowded, and incredible paintings of the Temptation of St. Anthony, but I decided to go the opposite way and make my interpretation more simple. Sex and money. A wax anatomical model demonstrating the syphilitic plaques of the tongue, with a coin in its mouth.
The Temptation of St. Anthony. Original acrylic on paper painting 8″ x 10″ by Julie Kwiatkowski Schuler
Black bars and "My Good Babushka" watermark are not on the painting, they are included her for formatting and security purposes.