The front and back are sewn together, the pockets are sewn in, all we need now are some sleeves and a collar, and then buttons. Then it will look like this: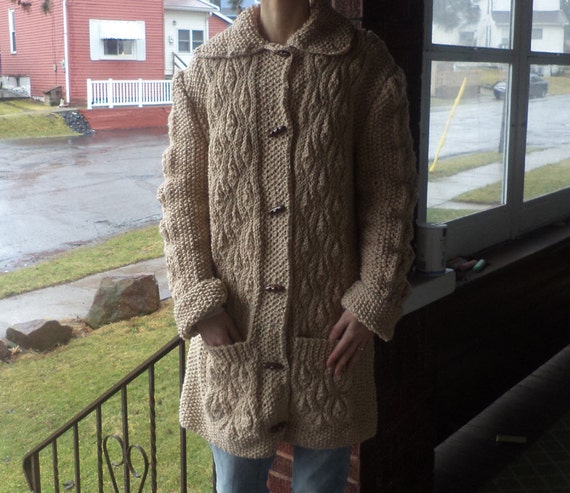 Long Oatmeal Cardigan with Front Pockets and Toggle Buttons at My Good Babushka.
The Chocolate Cake Still Life is finished and you can get a better look at it, or other foodie still life paintings at My Good Babushka.