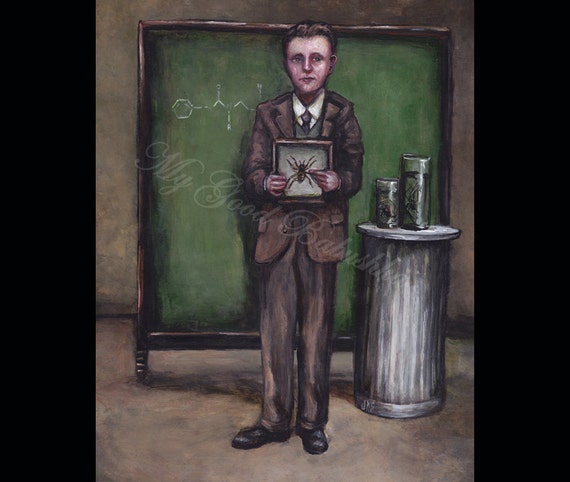 Painting inspired by the story of Saint Felix in the Golden Legend of Jacobus de Voragine. Saint Felix was a third century saint who evaded capture by Roman soldiers by hiding in a vacant house whilst spiders miraculously wove webs across the doorway, making it look like no one had passed through.
Felix here is an intrepid Victorian anthropologist, showing us spider specimens. Behind him is the chemical composition for spider venom written on the chalkboard. An entomologist's reverie.
8″ x 10″ acrylic on acid free paper by Julie Kwiatkowski Schuler.
Felix does not contain the black bars nor the "My Good Babushka" watermark included here for security and formatting purposes.