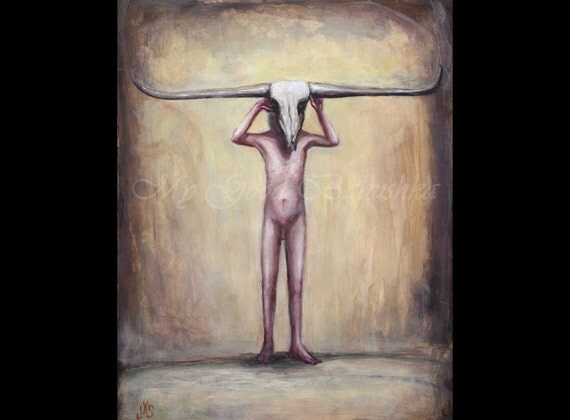 Marcellus. Acrylic on thick, acid free paper, 8″ x 10″, study of a male nude holding the skull of a long horned steer. Original painting by Julie Kwiatkowski Schuler.
Inspired by the story of St. Marcellus in The Golden Legend of Jacobus de Voragine. Emperor Maximian, who ruled from 286 to 305, converted his church to a barn and he was condemned to spend the remainder of his days in menial labor, taking care of the animals.
Painting does not included the black bars on either side, used here for formatting, nor the "My Good Babushka" watermark used here for security purposes.