Tag Archives:
twins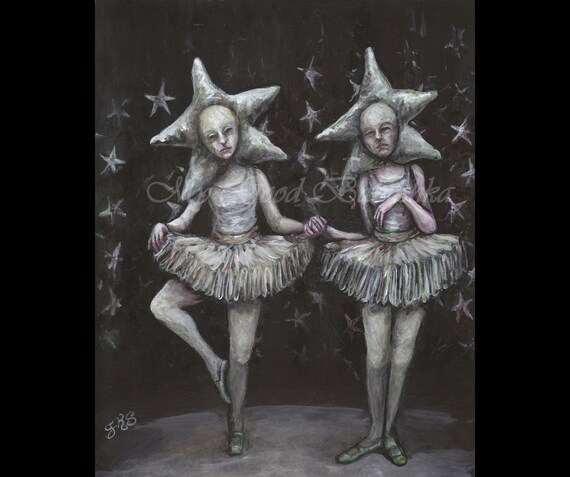 Passamezzo.
A painting which started with the word "Passamezzo" which is an Italian folk dance of the 15th century. The example I could find of the dance had two dancers moving around each other in a way that suggested a binary system of stars to me. I have a great love for "twinny" things, so I made the dancers into ballerinas in star costumes.
8″ x 10″ acrylic on acid free paper. Julie Kwiatkowski Schuler.
Painting does not contain the black bars or the "My Good Babushka" watermark included here for formatting and security purposes.